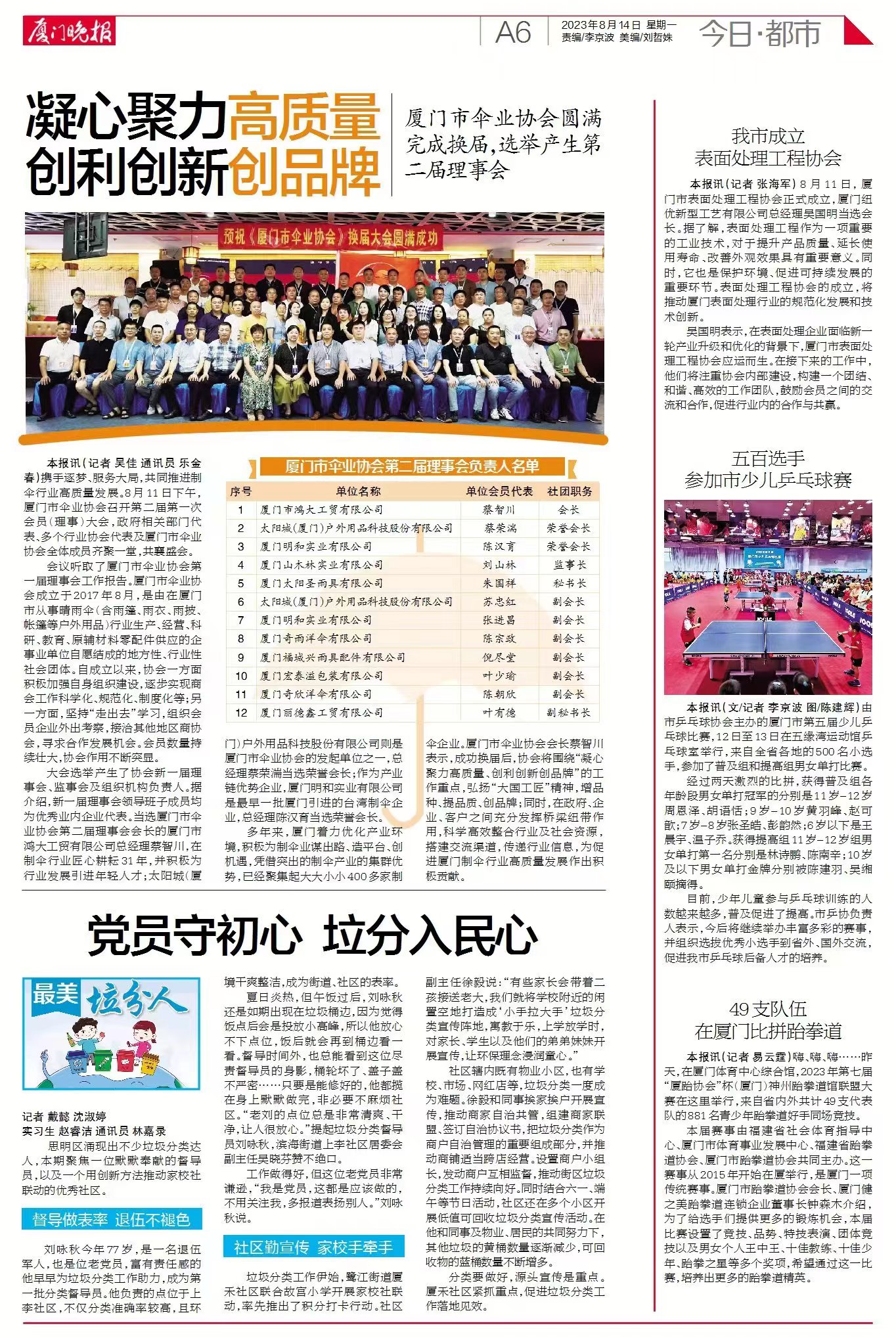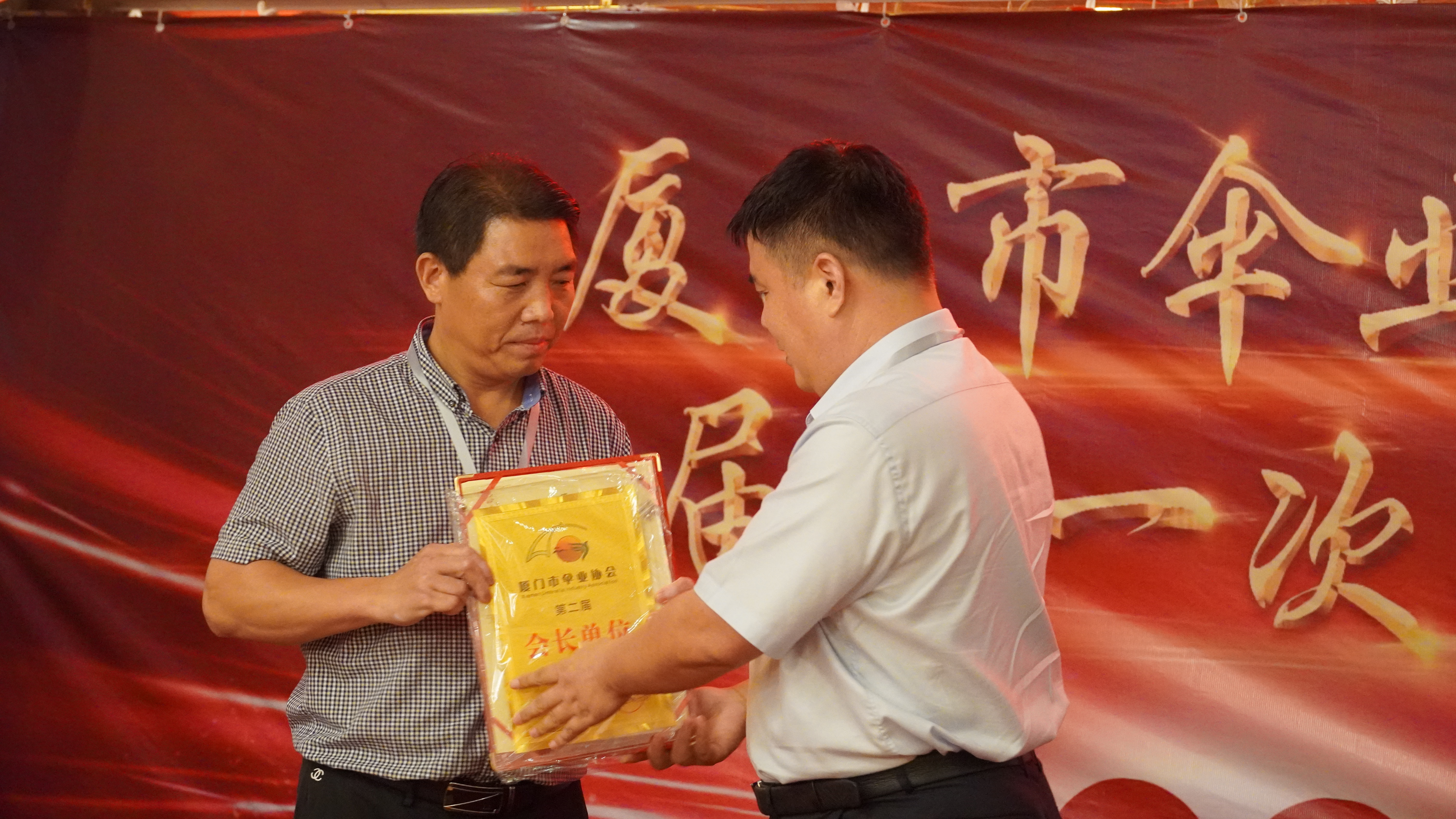 In the afternoon of August 11st, Xiamen Umbrella Association upheld the 1st meeting of 2nd phrase. Related government officials, multiple industry representatives, and all members of Xiamen Umbrella Association gathered to celebrate.
During the meeting, 1st phrase leaders reported their tremendous work to all members: This association was founded in the August of 2017, business owners voluntarily group together in order to exchange experiences and skill. Ever since its start, the association actively enforce self-construction while kept studying from fellow businesses. On the hand, the association kept seeking opportunities with other industry associations. While the work proceed, we absorbed more and more related business owners to join!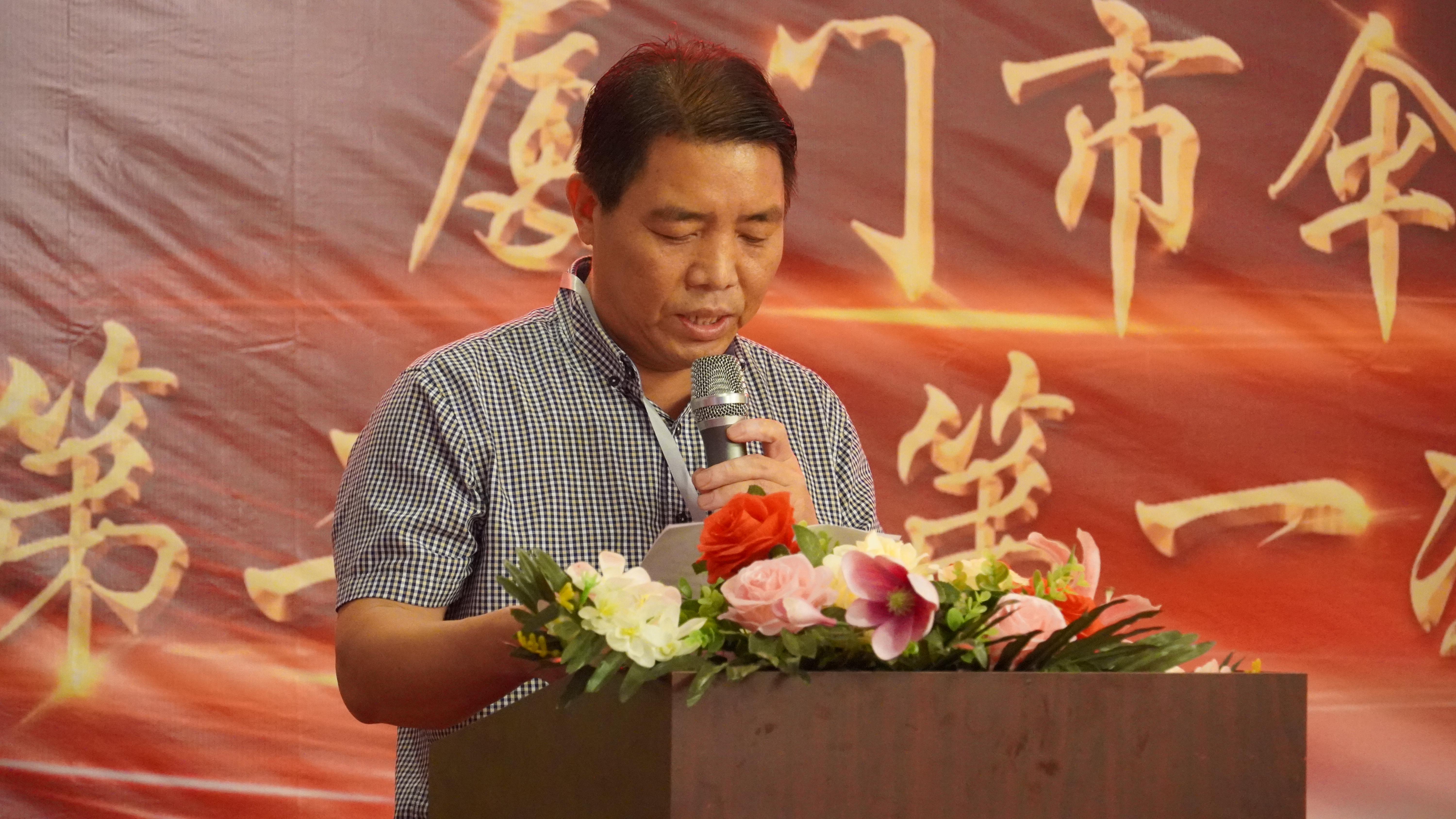 During the meeting, we also elected 2nd phrase association leaders. Mr. David Cai from Xiamen Hoda Co., Ltd was elected to be the chair of the association. In his 31 years in the umbrella industry, Mr. Cai continuously bringing in new ideas and new technologies. He says: I will continue building our association based on our great start. I will keep my work focusing on "bring the technology in, take good products out" He will keep the craftman spirit and aim to invent more variety, improve quality, and establish more brands. At the same time, he will be the knot between the government, the business, and the client; aiming to accelerate the development of Xiamen Umbrella Association!
Xiamen is a city with great business environment. Local government keeps their focuses on how to make businesses succeed, how to build good platforms, and how to create more opportunities. Under the great support, the umbrella industry in Xiamen will keep growing as now we already absorbed over 400 related companies!

---
Post time: Aug-16-2023